INCOME Tax Updates: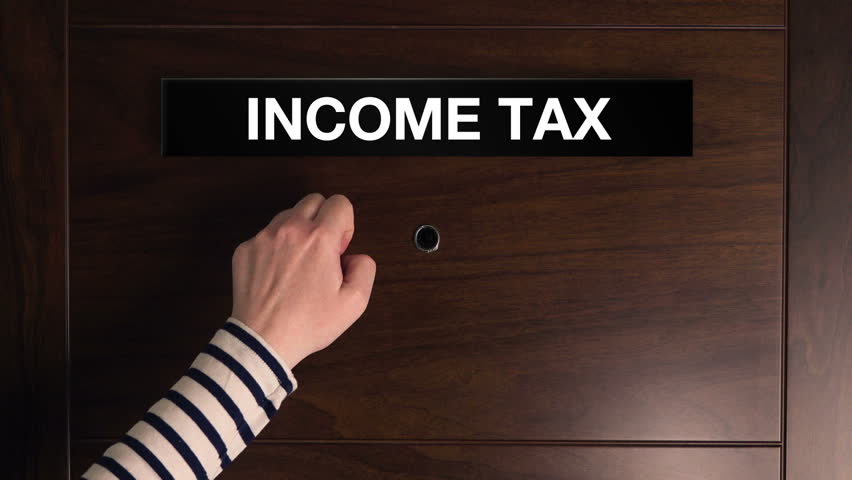 The Assessment is reopened simply on the basis unclear information received from the Director of Income Tax by the Assessing without independently applying his own mind to form any belief, it is not justify by the reason for reopening of the assessment.
CBDT has ordered a fresh cadre review and restructuring of the income tax department with an aim to create a "caring but strict" direct taxes regime in the country. CBDT ordered the creation of a 12-member committee of senior officials to accomplish the task within the next three months.
To Avoid higher Late fee of upto Rs 10,000 file your Income Tax Return before 31st December 2018 if not filed yet.
Direct Taxes Code task force is likely to submit its report by February 28, 2019 and some of its recommendations of the panel is expected to be included in the final Budget for 2019-20 which will be presented after the general elections due in May next year.
CBDT has asked field officials to desist from taking any coercive action against angel tax notices being slapped on start-u or recovery of demands of completed assessments from these firms till a policy decision is taken.
GST Updates:
It is said by the finance ministry that the Council had been looking at the 28% tax slab and constantly rationalising items in it in lesser tax slabs. The GST council had been looking at the 28% tax slab and constantly rationalising items in it in lesser tax slabs. Council has decided to reduce tax slabs for 178 items from 28 per cent to 18 per cent. It will be applicable from 15th of this month.
When you claim ITC through RFD 01 Credit on Capital goods not allowed.
It is said by the , NITI Aayog Vice-Chairman Rajiv Kumar that the Average rate of GST will soon be around 15%, after a day after Prime Minister Narendra Modi expressed his Govt commitment to reduce GST on many more items.
MCA Updates:
MCA vide its notifications dated 13 December, 2018 has Extended the last date of filing of Form NFRA-1 to 30 days from the date of deployment of this form on the website of Ministry/ NFRA.
Minimum Additional Fee payable to MCA after 31.12.2018 for Annual filing of Financial statements for y.e.31.3.2018 will be filing fee plus Rs 6,100/- for Financial Statements (Form AOC-4) and Rs. 3,100/- for Annual Returns (Form MGT-7)* plus Rs. 100/- per day per document thereafter.
SEBI Updates:
The Clubbing of investment limit norm of SEBI by well regulated foreign investors, the foreign portfolio investors (FPIs) are treated as part of the same investor group and the investment limits of all such entities.
The guidelines pertaining to setting up cyber security operations centre for small market intermediaries as they lack knowledge in cyber security is relaxed by SEBI.
A more robust risk management framework with regard to margin system for the equity derivatives segment is put in place by SEBI. Now, the payment of mark to market margin (MTM) would mandatorily be made by all the members on T+0 basis — before start of trading on the next day, as per a circular.
SEBI said it was planning a sandbox policy to support technology developments in financial markets. The Sandbox policy will allow companies to test products in a closed environment, a particular geography or among a set of users, before they are allowed roll out commercially meeting all regulations.
RBI Updates:
It is announced by the RBI on the outstanding stock of ECB at 6.5 percent of GDP at current market prices. On the basis of GDP Figures on March end 2018, the soft limit works out to $160 billion for the current financial year.
FAQ'S on Financial Sector:
Ques.  Is the condition to make payment for the value of supply plus the GST thereon required to be complied with by the recipient to claim the input tax credit where supplies for services are made between distinct persons?
Ans. No, this condition is not required to be complied with by the recipient. As per the proviso to sub rule (1) of Rule 37 of the CGST Rules, 2017 the value of supplies made without consideration as specified in paragraph 2 of Schedule I of the CGST Act, 2017 shall be deemed to have been paid for the purposes of the second proviso to sub-section (2) of Section 16 of the CGST Act, 2017.
Ques. A customer may avail numerous services from the Bank / insurer in a given taxable period. Is it mandatory for Banks to issue a tax invoice for each transaction or can the Bank issue a consolidated invoice for the service rendered during the tax period?
Ans. As per the provisions contained in the first proviso to Rule 47 of the CGST Rules, 2017 an insurer, a banking company or a financial institution, including a NBFC may issue invoices within 45 days from the date of supply of service. Further, sub-rule (2) of rule 54 of CGST Rules, 2017 provides that such entities may issue any other document in lieu of the tax invoice. Accordingly, such entities may issue a consolidated statement/ invoice/ advice to the customer at the end of the month, with the details of all the charges levied during such month and GST payable thereon.
Disclaimer:
The content of this article is intended to provide a general guide to the subject matter. Specialist advice should be sought about your specific circumstances; Before making any decision do consult your professional /tax advisor for their misrepresentation or interpretation of act or rules author does not take any responsibility. Neither the author nor the firm accepts any liability for the loss or damage of any kind arising out of information in this document or for any action taken in reliance there on. The author is a Chartered Accountant and the Chief Gardener & Founder Director of Rajput Jain & Associate, a leading Tax & Investment planning Advisor Service provider. His Blog can be found at http://carajput.com for any query you can write to info@carajput.com. Hope the information will assist you in your professional endeavors. For query or help contact: info@carajput.com  or call at 09811322785/4- 9555555480.