Direct Tax Updates: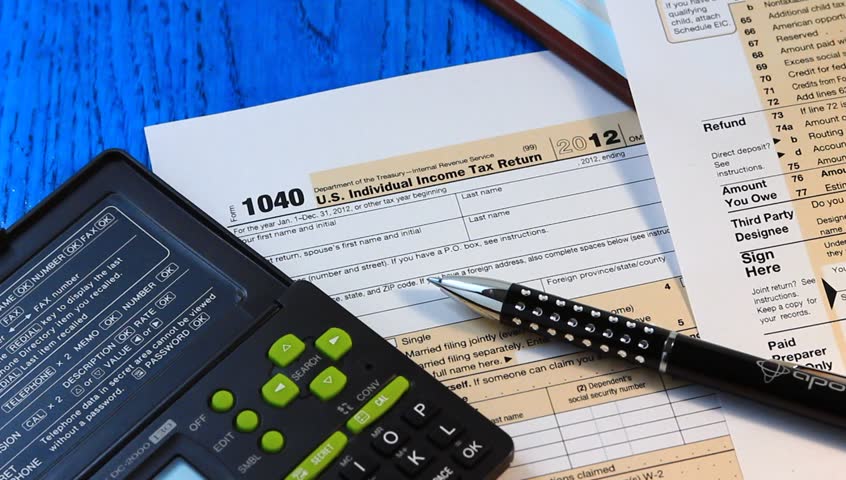 CBDT wants religious and charitable trusts that enjoy tax exemption on their income to be more open about their affairs. The apex direct tax policy making body has sought public comments on a set of draft rules that modifies an over four decade old audit report format for these entities.
Senior citizens with a taxable income of up to Rs 5 lakh can now submit in banks and post offices Form 15H to claim exemption from TDS on interest income on deposits, according to a CBDT notification. Earlier, the limit for seeking Tax Deducted at Source (TDS) exemption was Rs 2.5 lakh. The Central Board of Direct Taxes (CBDT) has issued a notification amending Form 15H to give effect to the Budget announcement. The Union Budget 2019-20 has given full tax rebate to individuals having a taxable annual income of up to Rs 5 lakh, benefitting around 3 crore middle class taxpayers.
The amendments by the CBDT states that banks and financial institutions would accept Form 15H from assessees whose tax liability is 'nil' after considering rebate available under Section 87A of the Income Tax Act, 1961. Senior citizens, above 60 years of age, have to submit Form 15H to banks at the beginning of a financial year to ensure that no tax is deducted at source on interest income. To provide tax relief to the taxpayers earning income up to Rs 5 lakh a year, the Budget increased the rebate under Section 87A from Rs 2,500 to Rs 12,500, thereby ensuring that those earning income up to Rs 5 lakh do not have to pay any taxes.
Indirect Tax Updates:
GST Authority has come out with a draft of a new and simplified return form. The new form is expected to be formally rolled out in July. Through this exercise, made public on Wednesday, the authority aims to obtain feedback on the user interface and its functionalities.
Other Updates:
India's rating hinges on policies of new govt: Moody's
Adani Ports to set up first container terminal outside India in Myanmar
De-growth in domestic traffic due to Jet Airways grounding: Icra
DP World acquires 76% stake in KRIL
Startups to restart talks on issues with govt
Modi's big win signals strong GDP growth to continue
EPFO may suspend investment in private sector bonds, say sources
Nippon Life, Reliance Capital sign deal for sale of mutual fund arm
GIC Q4 PAT down 19.7% at Rs 603 cr on provisioning for IL&FS exposure
Basmati exporters hold shipments to Iran fearing payment defaults
Domestic pharma companies eye robust growth from US market in FY20
Steel Strips Wheels bags orders for 400,000 wheels
New govt to award lease rights for 6 non-metro airports to Adani
Hindujas may invest₹1,500 cr in Jet
Stable govt to boost economic growth, foreign fund flow: India Inc
After OFS, promoter stake in Adani Green reduces to 80%
China says door open to trade talks, but slams tech controls
Spectrum auction, 5G trials top Telecom Ministry agenda for new government
Stock market wealth grew by ₹75 lakh cr since Modi-led NDA won polls in 2014
Liberalization of debt financing norms: The need to evaluate investment models
DHFL Pramerica MF merges schemes with risk debt, launches side pocket in 2 FMPs
BJP's victory to improve biz sentiment, boost pvt investment: Fitch
EU, China, Thailand join hands against India's ICT products tariff
Ola Fleet Tech gets Rs 40-crore loan from Tata Motors Finance
April witnesses 96% fall in M&A deal values: Report
Rupee pares gains, settles 36 paise down at 70.02
Sensex sheds 298.82 to close at 38,811; Nifty shrinks to 11,650
Paytm Payments Bank posts profit of Rs 19 cr in FY'19
Hulst BV acquires additional 98,100 shares in NIIT Technologies
Key Due Dates:
Deposit of TDS /TCS for the month of April for purchase of property is 30th May 2019.
TDS return for March Quarter By all Deductors is 31st May 2019.
Disclaimer:
The content of this article is intended to provide a general guide to the subject matter. Specialist advice should be sought about your specific circumstances; Before making any decision do consult your professional /tax advisor for their misrepresentation or interpretation of act or rules author does not take any responsibility. Neither the author nor the firm accepts any liability for the loss or damage of any kind arising out of information in this document or for any action taken in reliance there on. The author is a Chartered Accountant and the Chief Gardener & Founder Director of Rajput Jain & Associate, a leading Tax & Investment planning Advisor Service provider. His Blog can be found at http://carajput.com for any query you can write toinfo@carajput.com. Hope the information will assist you in your professional endeavors. For query or help contact: info@carajput.com or call at 09811322785/4- 9555555480.