Direct Tax Updates:
Income Tax Advance Tax last date is 15.06.19 of first instalment for FY 2019-20. Pay on time & avoid levy of penal interest.
If your landlord happens to be an NRI, make sure you deduct TDS each month from the rental payment. TDS needs to be 31.2% of the rent, unless the NRI landlord furnishes a certificate stating that his total income in India is estimated to fall below the tax exemption limit.
Income Tax Advance Tax Last date is 15.06.2019 for paying first installment of Advance Tax for FY 2019-20. Non/short payment is liable to penal interest.
Indirect Tax Updates:
Finance Ministry unveiled a roadmap for the implementation of the new GST return mechanism. It has also put in place a transition mechanism. The new mechanism will be used on a trial basis from July to September. For the large taxpayers (those whose aggregate annual turnover in the previous fiscal was more than 5 crore, Form GST ANX will replace GSTR 1 from October.
CBIC has issued a Clarifications on filing of Annual Return (FORM GSTR-9) based on the queries with respect to filing of this Annual return. It is clarified that the last date for filing of Annual return in FORM GSTR-9 will remain 30th June 2019.
Many Indian exporters approached the Delhi High Court last week against the government for not extending the benefits of EPCG scheme to goods and services tax (GST) regime.
RBI Updates:
RBI staff will come up with a new framework by mid-July. The task is to simplify liquidity management by spelling out the why, how and what of liquidity. When the central bank's staff begins to hammer out a new framework, they should keep in mind that more communication is good communication.
SEBI Updates: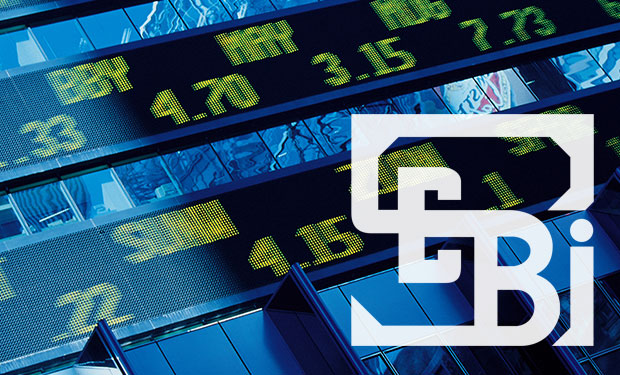 SEBI is planning to rejig the structure of credit rating firms under which the companies will be required to have independent directors forming the majority on the boards and a nominee of the regulator. Recent investigations in IL&FS default revealed the apparent conflict of interest in the conduct of the business of credit rating companies in India.
The Securities and Exchange Board of India (Sebi) has introduced a "probability of default" mechanism to keep credit rating agencies (CRAs) in check. The directive could reduce the number of companies that are in the top-rated category. According to the new framework, rating agencies have to assign the default probability to each rated debt instrument, and disclose its benchmark by December-end. The move assumes significance given that it helps reduce recurrence of major default cases such as the Infrastructure Leasing & Financial Services (IL&FS) crisis, which brought rating agencies under the government's and regulator's lens.
IL&FS commercial papers were downgraded from 'triple A' to 'D' (or, default grade) in just 40 days. "In order to enable investors to discern the performance of a CRA vis-a-vis a standardised probability of default (PD) benchmark scale, CRAs, in consultation with Sebi, shall prepare and disclose standardised and uniform PD benchmarks for each rating category on their website, for 1-year, 2-year and 3-year cumulative default rates, both for the short-run and long-run," Sebi said on Thursday.
The standardised and uniform PD benchmarks should be disclosed on the website of each CRA for ratings of long-term and short-term instruments on a consolidated basis for all financial instruments rated by a CRA — by December 31, 2019. Further, the regulator tweaked norms on computation of default rates by rating agencies. It says rating agencies may re-index probability benchmark and tolerance level from time to time.
Employee Provident Fund Updates:
The government on Thursday announced reducing the total rate of contribution made by workers and employers towards the Employees' State Insurance (ESI) scheme from 6.5 per cent to 4 per cent for the first time in over two decades. The move is expected to benefit around 1.3 million employers who will see a 40 per cent reduction in the rate of contribution they make for their employees, in line with the provisions of the Employees' State Insurance Act, 1948.
Other Updates:
FinMin starts groundwork for fresh bank consolidation
India's economy big worry for Modi: FICCI
Airtel submits Rs 644 crore bank guarantee for merger
IndiGo Q4 profit jumps 5-fold to Rs 590 crore
Provide names of big loan defaulters: CIC to RBI
Radio City to acquire 40 Big FM stations for Rs 1,050 cr
Arcelor, Resurgent said to mull joint bid for Essar plant
China's planned curbs on aluminium scrap imports nettles Indian players
India Inc Q4 revenue growth slumps to six-quarter low of 10.7%
Indian Hotels to go on global expansion spree, may opt to buy out firms
Avendus Future acquires stake in Bikaji Foods for Rs 40 crore
Lupin's Goa plant may face regulatory action, says USFDA after inspection
BHEL Q4 results: Net profit jumps 50 per cent at ₹682.7 crore
Colgate-Palmolive Q4 net up 4.7% to Rs 197.50 cr
Inventory write-off drags Natco Pharma's net down 60%
Pension scheme provisioning pushes Oil India into red
PIL against the operations of the Paytm Post Paid Wallet filed in Delhi HC
Zee Entertainment Enterprises Q4 net profit up 26.8% to ₹292.53 crore
Kerala to levy 1% flood cess from 1 June
Govt proposes WTO-compliant schemes to boost Make in India
Zee stake sale to be completed by July, says Punit Goenka
GDP growth in Q4 likely to moderate to 6.1-5.9%, may lead RBI to cut rates: SBI report
Bid for BPSL: Lenders move NCLAT for quick approval to JSW Steel's plan
Ingen resolution plan for Orchid Pharma rejected again
India Inc revenue growth in Q4 hits six-quarter low of 10.7 pc
Confident of timely payment of salary for May: BSNL chief
Amid recovery in greenback Rupee settles with 2 paise gain against USD
Emami's net sales up 5 per cent at Rs 635 crore
Care Ratings expects power generation to grow
Sun Pharma Q4 profit halves to Rs 636 crore
Lookout notice issued against DHFL promoters
Airtel Africa may raise $1 billion from stake sale
World Bank to invest $35 mn in Manapurram Finance
Tech Mahindra & MKI collaborate for Japanese market
Welspun in talks to own slum rehabilitation projects, loaned by Dewan Housing Finance Ltd
RBI extends timing for fund transfer through RTGS till 6 pm from Jun 1: RBI
GMR Warora Energy on verge of defaulting on over Rs 3,000-crore loans
Adani offers lenders Rs 500 cr upfront in fresh bid for Jaypee Infratech
Tata Steel can withstand 20% drop in EBITDA over next 2 years: S&P Global
Steel may grow by 6-8 pc in FY20 amid concerns over dumping from China
FDI inflows record first decline in six years this fiscal
Pfizer Q4 net up 4.74 per cent to Rs 109.47 crore
IT Dept trains officers to detect tax evasion in shell Cos
Hind Copper consolidated Q4 net up 16% to Rs 40 cr
Mphasis Q4 net profit up 11.9 per cent to Rs 266 crpre
NMDC net profit grows 31% to₹1,453 cr in Q4
Gail to list Gail Gas, plans ₹54,000 crore capex in 2-3 years
Tata Consultancy Services listed among top 50 US companies for diversity
Bank ETF launch likely By Dec, to help funds mop-up, cut govt stake in banks
IRB Infrastructure Q4 net profit dips 13% to₹208 crore
SBI looks to raise up to ₹18,000 cr via QIP
NCLT asks Sebi to conclude probe into ITC, LIC allegations against Leela
Lakshmi Vilas Bank Q4 net loss narrows to Rs 264 crore
India can attract 1.5-2 per cent FDI to GDP ratio: Nomura
DLF transfers Rs 330 crore land to JV with GIC for settlement of dues
Rupee slips 18 paise against dollar on high dollar demand
Sensex, Nifty clock fresh closing highs on fund inflows
NCLAT gives 4 weeks to Bakshi to settle dispute with HUDCO
PNB narrows Q4 loss to Rs 4,750 crore.
Key Due Dates:
The Due Date of GSTR-3b For the Month Of May is 20th June 2019.
The Due Dates for the Deposit of TDS/TCS for the Purchase of Property 30th June 2019.\
Annual Return For Registered Tax Payers is 30th June 2019.
Disclaimer:
The content of this article is intended to provide a general guide to the subject matter. Specialist advice should be sought about your specific circumstances; Before making any decision do consult your professional /tax advisor for their misrepresentation or interpretation of act or rules author does not take any responsibility. Neither the author nor the firm accepts any liability for the loss or damage of any kind arising out of information in this document or for any action taken in reliance there on. The author is a Chartered Accountant and the Chief Gardener & Founder Director of Rajput Jain & Associate, a leading Tax & Investment planning Advisor Service provider. His Blog can be found at http://carajput.com for any query you can write toinfo@carajput.com. Hope the information will assist you in your professional endeavors. For query or help contact: info@carajput.com or call at 09811322785/4- 9555555480.