Indirect Tax:
The GST Council, which will meet on June 20, will take a final decision on the turnover threshold for issuance of e-invoice for B2B sales after consultation with states.
State governments clearly rely heavily on their own revenue raising capabilities. However, a state's ability to raise revenue varies sharply across India, shows a new study, authored by Sacchidananda Mukherjee, associate professor at the National Institute of Public Finance and Policy (NIPFP). Mukherjee shows that, in addition to the size of the economy, a state's tax base— the amount a government can raise through taxes—depends heavily on the structural composition of the economy.
For instance, the tax base is lower in states that have a larger share of manufacturing and mining or industrial firms, vis-à-vis states where agriculture is more important. And, in states where services are more important than agriculture, the tax base is higher. To show this, Mukherjee analyzes valueadded tax (VAT) data for states between 2001 and 2016, when VAT was the most important source of revenue for states. Mukherjee also reveals that tax efficiency— that is, how effectively a state can tax its tax base—has a dynamic relationship with income levels. Tax efficiency initially increases with percapita income of states, before reaching a plateau, following which any further rise in per capita income is associated with a fall in tax efficiency.
RBI Updates:
RBI has eased the rules for classifying borrowers as defaulters. Promoters struggling to repay their loans now have 30 days before banks classify them as defaulters and the 'one-day default' rule has been done away with. However, banks need to act fast to find a resolution else they would have to make increasingly larger provisions.
The Reserve Bank of India (RBI) on Monday said commercial banks need to offer holders of basic savings bank deposit (BSBD) accounts, a minimum of four withdrawals in a month, including automatic teller machine (ATM) withdrawals. The rules will come into force from 1 July. In its earlier direction on 10 August 2012, the central bank had said while there will be no limit on the number of deposits that can be made in a BSBD account each month, account holders will be allowed up to four withdrawals in a month, including ATM withdrawals.
The BSBD account was designed as a savings account that will offer certain minimum facilities, free of charge, to the holders. Such accounts are primarily aimed at enhancing financial inclusion among the economically weaker sections. There is no need for a minimum balance even at the time of opening the account and a customer is provided with an ATM-cum-debit card without any fees. Deposit and withdrawal services are free of cost. Also, the bank cannot levy charges for non-operation or activation of an inoperative account.
SEBI Updates: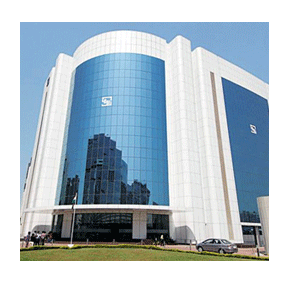 SEBI issued show-cause notices to five Asset Management Companies (AMC) on charges of the use of price-sensitive information and an alleged breach of insider trading regulations. Among the list : SBI Fund Management, ING Mutual Fund (now Birla Sunlife) and BNP Paribas.
The Securities and Exchange Board of India has proposed rules that will allow employees to expose fraud and wrongdoing in a company and get a reward for it. "Since company employees are likely to be acquainted with the devilry of the management or the promoters, certain routes need to be established through which such irregularities may be exposed," Sebi said in a discussion paper on Monday seeking public comments by July 1. "Simultaneously, companies also need to ensure that there is an easy and a smooth route to raise such concerns or else the workforce could also become silent perpetrators, when the issues become public." The regulator said it faces several challenges while investigating insider trading cases as direct evidence is not easily available. Most of the time its circumstantial evidence which is available. Sebi proposed to set up a dedicated reporting window where any person who observes an unethical behavior or suspects violation of insider trading rules can report.
The regulator said it will provide adequate safeguards against victimisation of the informant. "The confidentiality regarding the identity of the informant and information provided shall be protected through the OIP and shall be maintained throughout as well as during any proceeding initiated by Sebi except where the evidence of the informant is required during such proceedings," Sebi said. The original information may be shared with other regulators and law enforcement authority within or outside India at Sebi's discretion. The information provided by the informant under this policy would be exempted from disclosure.
Other Updates:
Need to relook at regulation of NBFCs: RBI Governor
BoB puts accounts worth over Rs 9k cr on block
SIAM, CII urge govt to follow practical approach on EV
Whistleblower sought to uncover it in 2017
ONGC, Vedanta set to win 9 oil, gas blocks each
G20 takes note of trade wars hurting growth
India looks to finalise list of 5G spectrum bands for meet
RIL-BP wins first block under OALP rounds, Oil India, Vedanta bag the most
DHFL aims to clear all dues by the end of 'cure period', rescale business
Industry blames policies, USFDA probes for 73% drop in pharma FDI
India is the third-most appealing bond market for FIIs, says study
GST Council may fix Rs 50 cr turnover limit for e-invoice in June 20 meet
NITI Aayog's electric mobility proposal irks India's auto industry
WTO reform should not undermine its basic principles, says Piyush Goyal
Pre-Budget consultations: Finance Minister to meet economists, industry
BPCL to invest ₹6,877 crore to revamp Mumbai refinery complex
Reliance Power records loss of ₹3,558 crore in fourth quarter
Land request for shore-based plant: SAIL gets positive response from Odisha govt
Coal India to hire merchant bankers for acquiring stakes in Australian coal assets
Divided G20 admits worsening trade wars pose risk to world economy
Delay in monsoon pushes rainfall deficiency to 45% in first 9 days of June: IMD
Developing nations call for balanced approaches in e-commerce, proposed reforms
Investors cheer as Adani Ports cuts related-party loans, steps up dividends
MFs reduce exposure to shadow banks by ₹67,000 crore since September
RBI's 12 February circular makes a comeback with a dash of humility
Free flow of data powers higher productivity, innovation but raises challenges as well, says G20
IMF's Lagarde urges G20 to prioritise resolving trade tensions
G20 to wrap up digital tax by 2020 for tech giants reducing their corporate taxes
Central Bank of India plans to raise Rs 5,000 cr this fiscal to meet Basel III norms
Power minister positive on achieving 175 GW renewable energy target
Govt mulls national institute for valuers
Case Law:
Income Tax Notice u/s 148 issued to a dead person instead of legal heir was not valid. Case Name : Sri Aemala Venkateswara Rao Vs ITO.
Key Due Dates:
The Due Date of GSTR-3b For the Month Of May is 20th June 2019.
The Due Dates for the Deposit of TDS/TCS for the Purchase of Property 30th June 2019.\
Annual Return For Registered Tax Payers is 30th June 2019.
Disclaimer:
The content of this article is intended to provide a general guide to the subject matter. Specialist advice should be sought about your specific circumstances; Before making any decision do consult your professional /tax advisor for their misrepresentation or interpretation of act or rules author does not take any responsibility. Neither the author nor the firm accepts any liability for the loss or damage of any kind arising out of information in this document or for any action taken in reliance there on. The author is a Chartered Accountant and the Chief Gardener & Founder Director of Rajput Jain & Associate, a leading Tax & Investment planning Advisor Service provider. His Blog can be found at http://carajput.com for any query you can write toinfo@carajput.com. Hope the information will assist you in your professional endeavors. For query or help contact: info@carajput.com or call at 09811322785/4- 9555555480.