Direct tax Updates:
Income Tax Department has notified the Income Tax Return Form for Individuals and Companies for assessment year 2019-20 (FY 2018-19). The new ITR forms in PDF format are available. However, the excel utilities (or) Java Utilities for AY 2019-20 will soon be made available on E-filing website.
Income Tax department has notified I-T return forms for individuals and companies for the assessment year 2019-20. While there has been no change in ITR-1 or Sahaj, which is to be filled by the salaried class, some sections in ITR 2, 3, 5, 6 and 7 have been rationalised.
Income Tax Department has barred directors as well as those who have invested in unlisted companies from filing income tax return forms Sahaj and Sugam.
The directors in both listed and unlisted companies will be required to file their returns in ITR-2 to disclose details of DIN, PAN and equity holding with the names of the companies.
Indirect Tax Updates: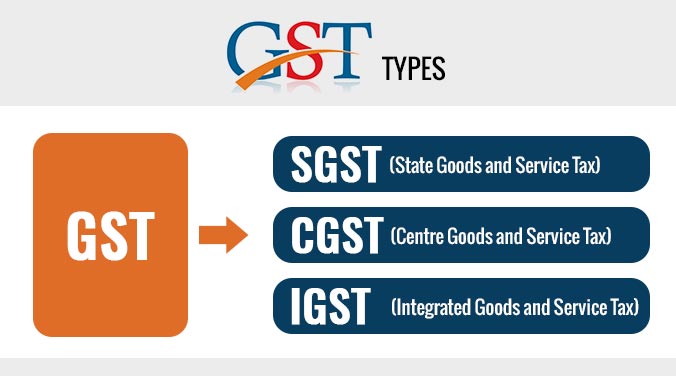 CBIC has given service providers with turnover of up to Rs 50 lakh, time till April 30 to opt for the composition scheme and pay 6% GST. The option to pay GST at reduced rate of 6 per cent would be effective from the beginning of the financial year or from the date of obtaining new registration.
GST officers have started seeking clarification from companies whose tax payments did not match with the e-way bills generated, as revenue authorities start matching supplies data to check tax evasion.
GST rule 46 implies that with the start of new financial year 2019-20 a new invoice series, unique for the financial year is to be started by the GST taxpayers. Similar provision is there in Rule 49 of the CGST Rules 2017, in respect of issue of Bill of Supply by registered taxpayers availing Composition Scheme or supplying exempted goods or services or both.
RBI Updates:
RBI circular does not disturb the rights of creditors to insolvency proceedings and would bring in behavioral changes, making creditors more responsible for their actions and inactions.
RBI announced that certain NBFC will be able to get a licence as authorised foreign exchange dealer. "With a view to improve the ease of undertaking forex transactions by increasing the last-mile touch-points of regulated entities to sell foreign exchange for non-trade current account transactions.
Other Updates:
IBC Section 29(A) of Code needs amendment, Only after the initial clutter of insolvency cases is cleared, marrying the pre-Insolvency and Bankruptcy Code (IBC) mechanism with the current law for resolving bad debts could be considered, said Union Finance Minister Arun Jaitley.
Banks can now refer defaulters to NCLT.
BlackRock begins its biggest organisational overhaul in years.
Britain to seek further delay to Brexit: Theresa May.
SC order on RBI circular negative for banks, may defer debt resolution.
Rel Jio transfers fibre and tower infrastructure to InvITs.
Tea board fixes ₹98/kg as green leaf price for April.
NTPC's installed capacity at 55,126 MW.
MG Motor India in talks with payment gateways.
EU drags India to WTO over import duties on ICT products.
SC order on RBI circular negative for banks, may defer debt resolution
Rel Jio transfers fibre and tower infrastructure to InvITs
Manufacturing growth slips to six-month low in March: PMI
RBI to introduce new seven-year and 20-yr bonds on April 5
S&P Global Ratings revises outlook on Tata Steel to positive from stable
Paytm Money receives Sebi approval to start stock broking services.
Infosys says Kiran Mazumdar-Shaw sold 1,600 Shares without pre-clearance.
Naresh Goyal agrees to step down as Chairman of Jet Airways.
Iran buys Indian sugar to ease its oil-money headache.
Key Due Dates:
10-04-2019 –

GSTR 8 for E-Commerce operators for the m/o March 2019.

10-04-2019

– Filing GSTR-7 (for assessee who is required to deduct TDS under GST) for the m/o March 2019.

11-04-2019

– GSTR-1 for the month of March 2019 for taxpayers with Annual Aggregate turnover More than 1.50 Crore.

13-04-2019

– GSTR-6 for Input Service Distributor.

18-04-2019

– Quarterly return for taxpayers opting for Composition Scheme(GSTR-4)

20-04-2019

– GSTR-3B for the m/o March 2019.

30-04-2019

– GSTR-1 for the quarter ending March 2019 for taxpayers with Annual Aggregate turnover upto than 1.50 Crore.

14-04-2019

– Issue of TDS Certificate for tax deducted under section 194-IA/194-IB in m/o Feb'19.

30-04-2019

– Deposit of TDS/TCS for m/o March 2019.

30-04-2019

– Furnishing challan-cum-statement in respect of tax deducted u/s 194-IA/194IB in month of March'19

30-04-2019

– Due date for uploading declarations received from recipients in Form. 15G/15H during the quarter ending March, 2019.
Quote of the Day:
The role of most leaders is to get the people to think more of the leader but the role of the exceptional leader is to get the people to think more of them. 
Disclaimer:
The content of this article is intended to provide a general guide to the subject matter. Specialist advice should be sought about your specific circumstances; Before making any decision do consult your professional /tax advisor for their misrepresentation or interpretation of act or rules author does not take any responsibility. Neither the author nor the firm accepts any liability for the loss or damage of any kind arising out of information in this document or for any action taken in reliance there on. The author is a Chartered Accountant and the Chief Gardener & Founder Director of Rajput Jain & Associate, a leading Tax & Investment planning Advisor Service provider. His Blog can be found at http://carajput.com for any query you can write toinfo@carajput.com. Hope the information will assist you in your professional endeavors. For query or help contact: info@carajput.com  or call at 09811322785/4- 9555555480.