Indirect Tax Updates: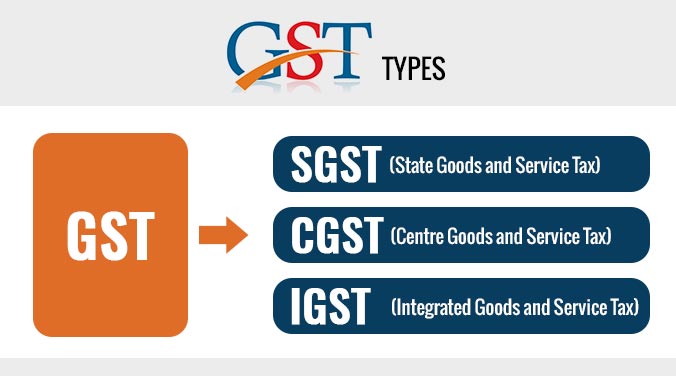 GST department has allowed businesses whose GST registration has been cancelled due to non-filing of tax returns to apply for its revocation by July 22, provided they file their pending returns and pay due taxes for those entities for whom cancellation order has been passed up to March 31, 2019.
CBIC has now clarified that the IGST credit can be used in payment of CGST or SGST in any order or proportion. Businesses that have accumulated Integrated GST (IGST) credit in their books can settle it against central and state tax dues in any proportion, the revenue department has said.
RBI Updates:
RBI is working on revising the framework for resolution of stressed assets, including providing additional 60 days to borrowers to repay dues, as part of efforts to mitigate hardships faced by genuine businesses. Against the backdrop of the Supreme Court quashing an RBI circular, issued on February 12, 2018, a revised set of rules is under works and would be released soon.
RBI committee may recommend that all government payments to citizens should be made digitally, one person aware of the matter said, requesting anonymity. The move seeks to ensure higher adoption of digital payments among the masses.
SEBI Updates:
Market regulator Securities and Exchange Board of India is once again caught on the wrong foot, and this time for one of its recent circulars that made public names of over 2,000 entities, which have defaulted on its dues. Some of the companies named in the list have raised objections with the finance ministry, stating that the list was erroneous. The regulator had pulled out the circular dated 2 April within hours without any explanation.
The list featured some prominent names like SBI Capital, Axis Capital, GMR Holdings, United Breweries, Alpic Finance, Saradha Realty, United Bank of India and Trident India. "Putting our name on the defaulter list has sent a wrong message to our shareholders.
Other Updates:
RBI to attract more foreign capital for nation-building.
India's crude oil production drops 4 per cent in FY19.
Jet Airways stake sale process may hit SOEC hurdle.
Tata Steel reports Q4 profit of Rs 2,431 crore.
NBCC sweetens bid for Jaypee Infra, offers land parcels.
Bank credit grows by 14.19%, deposits 10.60%: RBI data.
Tata Steel board approves merger of Bamnipal Steel & Tata Steel BSL.
RBI deputy governor B P Kanungo bats for capital account liberalization.
Maruti signals tough road, gives weakest growth forecast in the past 5 yrs.
Major lapses in Deloitte audit of IL&FS Financial Services, says SFIO.
Insolvency process: NCLT asks bank officials to appear in Sterling SEZ.
Ruchi Soya case: Lenders to meet on Friday to consider Patanjali's offer.
US official insists on zero oil imports from Iran.
'High fuel prices may have led to a slowdown in auto sales'.
India sets a record foodgrains target of 291 million tonnes.
Office space worth $35 bn can be listed under REIT: JLL India
RBI too joins global peers in raising gold bullion reserves
Non-filers of GST returns to be barred from generating e way bills from June 21
Rupee falls by 24 paise on strong dollar demand
Sensex rallies 490 points; Nifty reclaims 11,700-mark
Self-assessed GST return permitted.
Key Due Dates:
30-04-2019 – GSTR-1 for the quarter ending March 2019 for taxpayers with Annual Aggregate turnover upto than 1.50 Crore.
30-04-2019 – Deposit of TDS/TCS for m/o March 2019.
30-04-2019 – Furnishing challan-cum-statement in respect of tax deducted u/s 194-IA/194IB in month of March'19
30-04-2019 – Due date for uploading declarations received from recipients in Form. 15G/15H during the quarter ending March, 2019.
Disclaimer:
The content of this article is intended to provide a general guide to the subject matter. Specialist advice should be sought about your specific circumstances; Before making any decision do consult your professional /tax advisor for their misrepresentation or interpretation of act or rules author does not take any responsibility. Neither the author nor the firm accepts any liability for the loss or damage of any kind arising out of information in this document or for any action taken in reliance there on. The author is a Chartered Accountant and the Chief Gardener & Founder Director of Rajput Jain & Associate, a leading Tax & Investment planning Advisor Service provider. His Blog can be found at http://carajput.com for any query you can write toinfo@carajput.com. Hope the information will assist you in your professional endeavors. For query or help contact: info@carajput.com  or call at 09811322785/4- 9555555480.
**********************************************************
If this article has helped you in any way, i would appreciate if you could share/like it or leave a comment. Thank you for visiting my blog.
Legal Disclaimer:
This update has generic information that is given on the basis of "as is" and does not warranty it in any kind, nor does it imply, express or intend to aim a specific situation. The information given here might not be understood and shouldn't be considered as a particular opinion or advice. This write up shouldn't also be replaced for any service or professional advice and it also shouldn't be relied upon or used it acted as grounds for any action or decision that might affect your business or you. It is also distinctly clarified that this update has no intentions to be a form of advertisement or invitation or solicitation to generate any client-advisor relationship.

The information / articles & any relies to the comments on this blog are provided purely for informational and educational purposes only & are purely based on my understanding / knowledge. They do noy constitute legal advice or legal opinions. All efforts and measures have been taken to assure the accuracy and correctness of the information presented in this update but cannot be guaranteed in any manner. We are not obligated to any responsibility or liability to any one for any damage or loss incurred by going with the information given in this update.

© 2016 Rajput Jain & associates. All rights reserved.