Indirect Tax Updates: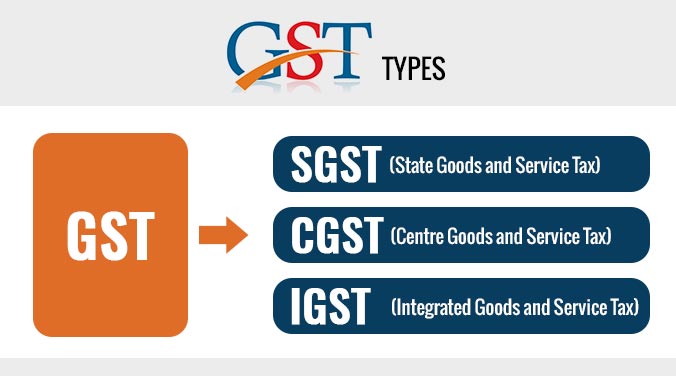 The newly inserted rule 88A in the CGST Rules allows utilization of input tax credit of IGST towards the payment of CGST and SGST, or as the case may be, UTGST, in any order subject to the condition that the entire ITC on account of IGST is completely exhausted first before the ITC on account of CGST or SGST/ UTGST can be utilized.
It is clarified that after the insertion of the said rule, the order of utilization of IGST will be as per the order.
Presently, the common portal supports the order of utilization of input tax credit in accordance with the provisions before implementation of the provisions of the CGST Act which is pre-insertion of Section 49A and Section 49B of the CGST Act.
Therefore, till the new order of utilization as per newly inserted Rule 88A of the CGST Rules is implemented on the common portal, taxpayers may continue to utilize their ITC as per the functionality available on the common portal.
Other Update:
Finmin asks all depts to review govt guarantees.
India's oil needs are well secured.
Job creation down 1.7 pc in Feb: ESIC payroll data.
SBI offers 20 bps discount on electric vehicle loans.
'Jio fastest with 22.2 mbps download speed in March.
Blackstone buys Essel Propack for up to $460 million, to launch open offer at Rs 139/share.
RBI committee to peg excess capital at Rs 3 trillion, says BofAML.
OMCs unlikely to be impacted by US withdrawal of sanction waiver.
Jet Airways bids set to draw a blank; Etihad to say no, TPG back out too.
RBI may tweak Feb 12 circular on stressed assets to 30-day grace period.
Gail top bidder for IL&FS wind power plants with Rs 4,800-crore offer.
JNPT raise offer to buy Air India tower.
Coal import rises 9% to 234 MT in FY19.
BEML, Syndicate Bank sign MoU, to book ₹100 cr-biz.
McLeod Russel to sell 3 Assam estates to Luxmi Tea Company for₹150 crore.
SpiceJet and Emirates enter into code-share agreement.
Reliance Jio GigaFiber to offer broadband, landline and TV combo for ₹600.
SECI postpones manufacturing-linked solar bid for 3 GW till May 14.
Hindustan Copper board to consider fund raising via QIP.
SpiceJet to deploy sub-leased aircraft from Jet lessors.
DTH players violating new norms to face strict action.
Banking on banks: Air India SPV seeks to lower debt burden.
March air traffic growth slowest in 5 yrs; groundings, flight cancellations to blame.
Volkswagen moves Supreme Court against NGT's Rs 500 crore fine.
Once A-rated at S&P, struggling Oman economy risks further cut in ratings.
Debt schemes: Mutual Funds exposure to DHFL group firms at Rs 6,500 crore.
RBI has $43 billion excess capital.
Flows into Asian bonds touch $5 billion in March.
Sensex cracks over 480 points, Nifty below 11,600.
Oil prices soar by about 3 per cent as plans US end to Iran sanction waivers.
Rupee drops 32 paise, may stay weak if crude spikes.
Key Due Dates:
20-04-2019 – GSTR-3B for the m/o March 2019.
30-04-2019 – GSTR-1 for the quarter ending March 2019 for taxpayers with Annual Aggregate turnover upto than 1.50 Crore.
30-04-2019 – Deposit of TDS/TCS for m/o March 2019.
30-04-2019 – Furnishing challan-cum-statement in respect of tax deducted u/s 194-IA/194IB in month of March'19
30-04-2019 – Due date for uploading declarations received from recipients in Form. 15G/15H during the quarter ending March, 2019.
Disclaimer:
The content of this article is intended to provide a general guide to the subject matter. Specialist advice should be sought about your specific circumstances; Before making any decision do consult your professional /tax advisor for their misrepresentation or interpretation of act or rules author does not take any responsibility. Neither the author nor the firm accepts any liability for the loss or damage of any kind arising out of information in this document or for any action taken in reliance there on. The author is a Chartered Accountant and the Chief Gardener & Founder Director of Rajput Jain & Associate, a leading Tax & Investment planning Advisor Service provider. His Blog can be found at http://carajput.com for any query you can write to info@carajput.com. Hope the information will assist you in your professional endeavors. For query or help contact: info@carajput.com  or call at 09811322785/4- 9555555480.